I am a Visual Story Teller

As I move along in my life and career I have realized that I do many things as an Illustrator, Author, Designer, Storyboard Artist, Layout Artist, Fine Artist, Paper Engineer, and Teacher, which all adds up to my passion for stories. When I look at the thread that is me, it is as a visual artist who loves a story; hence, I am a Visual Story Teller!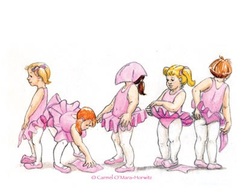 WATERCOLOR
When a book needs a quiet, soft hand I use watercolor and pencil. I want the illustrations to feel a bit dreamy, even wistful.
---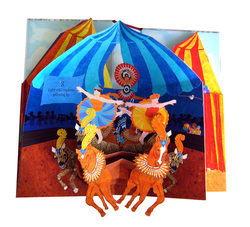 COLLAGE
When there are books that need something more graphic. I love the texture and patterns in Japanese papers that add a richness to the world I am making. Especially Pop-up books, which bring the papers alive, magically jumping off the page both literally and figuratively.
---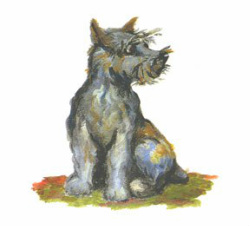 ACRYLIC
When the story asks for lively characters and action I like to work in acrylics, or on the computer. These illustrations have bold colors to animate the story.

---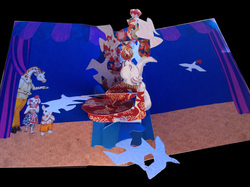 POP-UP
I love the magic I feel when pop-ups unfold out of the flat page of a book and then disappear back in again. It is so fun to make my images move by bending the paper. There are so many stories to tell with movable books.

---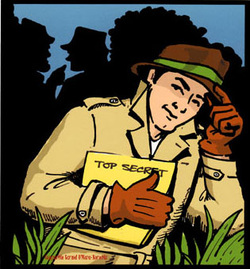 COMPUTER TECHNOLOGY
I enjoy working on the computer. I work in Photoshop, Illustrator, and with printing methods like lenticulars. I have a background in animation and have applied my knowledge to making apps. I enjoy bringing my books to life even more.
---


PRINT MAKING
Some of my work has been in linoleum cuts. I love to use hands on traditional media, and sometimes finish it in the computer.
---
---
ORGANIZATIONS

• SCBWI - Society of Children's Book Writers & Illustrator
• SILA - Society of Illustrators of LA
• Movable Book Society
• Documentary Film

EDUCATION


• CSULB
• UCLA
• Art Center College of Design Night
• SDSU
• SMC & LACC

PUBLICATIONS


• "Good Morning, Good Night",Harcourt Red Wagon
• "Rainy Day", Harcourt Red Wagon
• "Sunny Day", Harcourt Red Wagon
• "Wine by the Nose at the Finish"


INTERVIEWS

• Kite Tales
• All about the Author